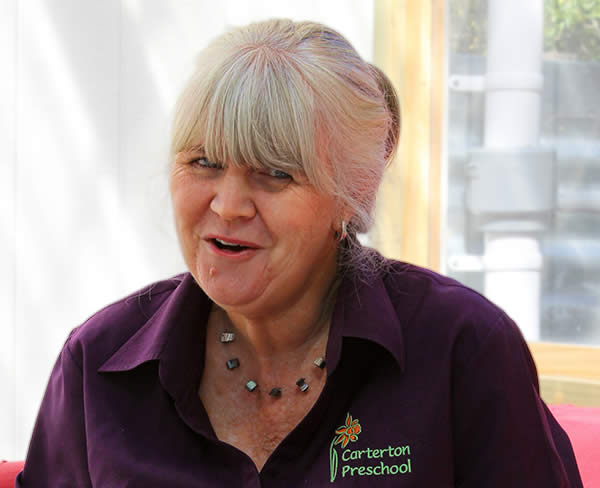 Lynette Hunter
Manager
Lynette is the Manager of both Preschool and Littlies.
As a teacher Lynette's passion is literature and she is able to engage children in the wonderful worlds stories open up.
Lynette also enjoys teaching children through her interest in the Ukulele.
Lisa Robinson
Team Leader
Lisa is a qualified Early Childhood Teacher who gained her Degree in Early Childhood Education in 2009 and is now a Fully Registered Teacher. Lisa has been part of the Littlies Team since March 2014.
In January 2016 Lisa replaced Jacqui Geange as our Team Leader. While new to a position of responsibility, Lisa is enthusiastic and committed to Littlies and its philosophy.
Lisa has a belief in ongoing learning at all levels and is committed to her personal growth in this role. Along with her Administrative duties, Lisa works with the toddlers and has a fantastic energy and expertise in this area. She has planned and followed through some great trips, including weekly community explorations.
Lisa's enthusiasm, commitment and dedication to Littlies is amazing.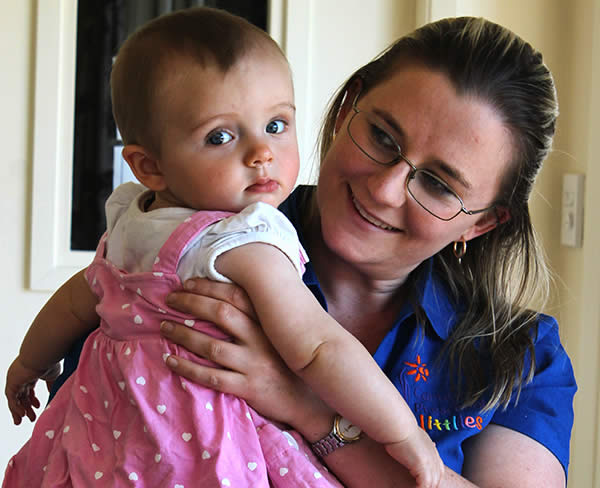 Aimee Trezise
Teacher
Aimee is a Qualified Early Childhood Teacher (Bachelor of Teaching and Diploma in ECE) who holds Full New Zealand Registration with 9 years teaching experience.
Aimee is very passionate about working with children who are under 2 years. Her experience, patience and knowledge in working with children in this early stage has been vital to Littlies' success.
Aimee promotes our Philosophy and is an expert in Freedom of Movement. Children who are with Aimee are treated with utmost respect and are viewed as capable, independent learners.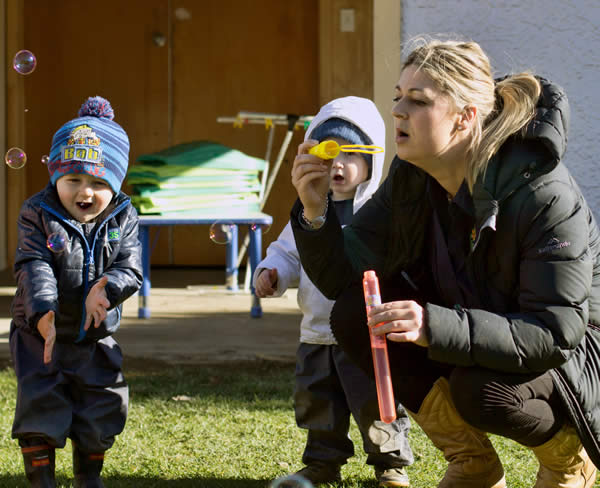 Ashley Simpson-Mead
Teacher
Ashley joined us in June 2015 and completed her Early Childhood Degree in July 2015. Ashley is a provisionally registered teacher who aims to complete her full registration by July 2017.
Ashley enjoys the Philosophy here at Littlies and is also passionate about the Primary Caregiving and Freedom of movement. Ashley's daughter Peri also comes to Littlies.
Communication is an important part of Ashley's practice as she strives to build strong relationships with families and their children.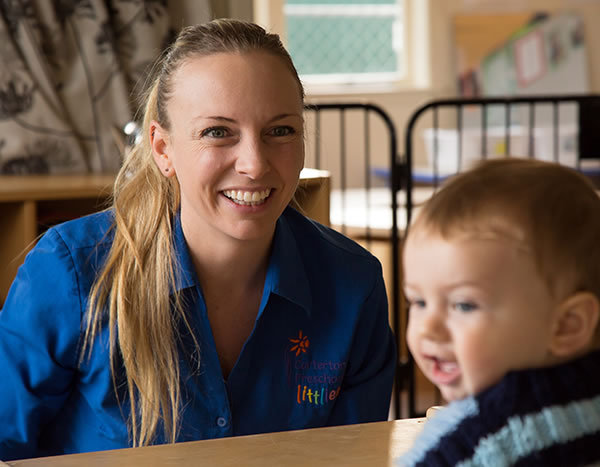 Megan McMillen
Teacher
Megan comes to us from Carterton Preschool and her role as Curriculum Leader. She graduated from Victoria University of Wellington in May 2008 and obtained a conjoint Degree BA/B Teach majoring in Education and ECE. 
Megan now has a son Logan who also comes to Littlies. She loves being a mother and really enjoys working with this age group. While the previous nine years were spent mostly with young children Megan is passionate about working with infants and toddlers.
 
Infancy is a unique and wondrous time of life. Megan considers it is an honour to be a part of the rapid growth that occurs during your child's earliest years. By the time a child is three years old, 90% of their brain has been developed (Perry, 2000). This neuroscience fact illustrates just how important our job is in working closely with you and your child. 
Warm, responsive relationships with you and your child are paramount for Megan, so please always feel free to talk with her.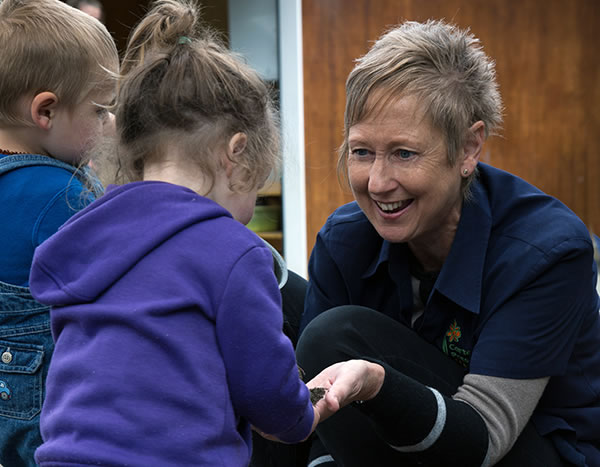 Theresa Fraser
Relieving Teacher
Theresa has moved to the Wairarapa, leaving the Northshore in Auckland and relocating to Greytown. Theresa joined us in January 2016.

Theresa's career in education began in the Primary School sector. After several years she furthered her studies and gained a Bachelor of Education ECE in 2009. While Theresa is new to this age group, her wealth of knowledge and experience will easily adapt.
The Littlies Philosophy and commitment to Primary caregiving are really important to Theresa and she enjoys being part of our passionate and dedicated Team.
Theresa believes that strong relationships with parents are pivotal to supporting this age group as they begin their learning journey.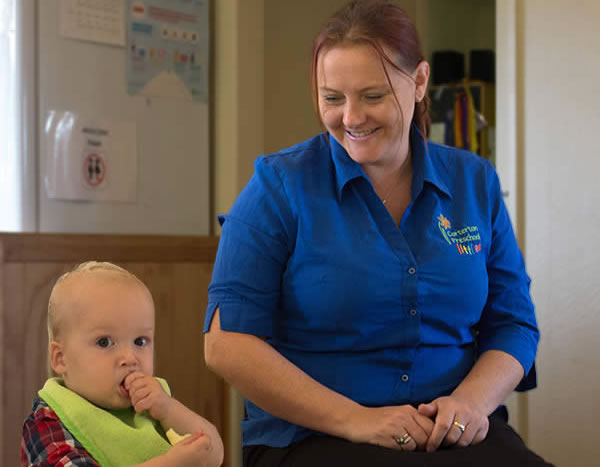 Raewyn Findlay
Domestic Support
Raewyn has a Certificate in Early Childhood Care and Education and several Food Safety certificates. She has many years experience in the food industry and has been with us since February 2014.
Raewyn is extremely organised and efficient making sure the kitchen is run smoothly and meeting the needs of the children. The kitchen is spotlessly clean and tidy. The morning teas she prepares are wholesome and nutritious with a good variety. Raewyn is also responsible for the grocery shopping and cleaning supplies.
Raewyn will happily drop everything to support the Teaching Team during busy times and Teacher lunch breaks. She also enjoys covering when teachers are away.
We are hoping that she will enroll for the Early Childhood Degree course in the near future as she is a natural with the children.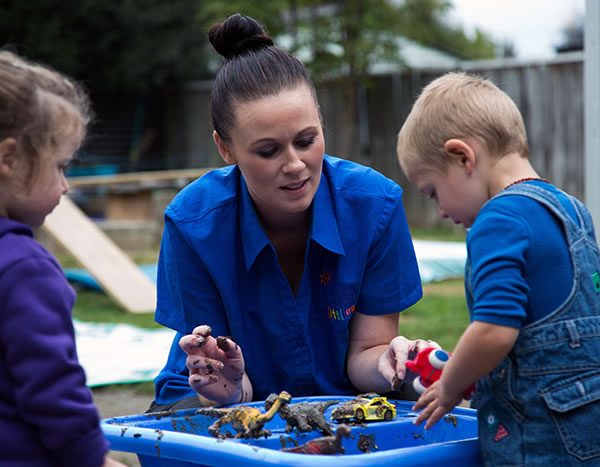 Anita Hargood
Teacher in Training
Anita has been at Littlies since March 2015 as a Reliever. She became a permanent member of our team in January 2016 when she began her training with Open Polytechnic towards a Bachelor of Early Childhood Education. This is a three year commitment which also includes two Practicums of four weeks in another centre each year.
As a mum of four boys, Anita brings a huge wealth of practical experience. She is very enthusiastic and committed to Littlies, its Philosophy and our focus on Primary caregiving and freedom of movement.
Anita really enjoys this age group and loves to have the children outside and busy with sand and water as these are natural elements to support children's learning and development.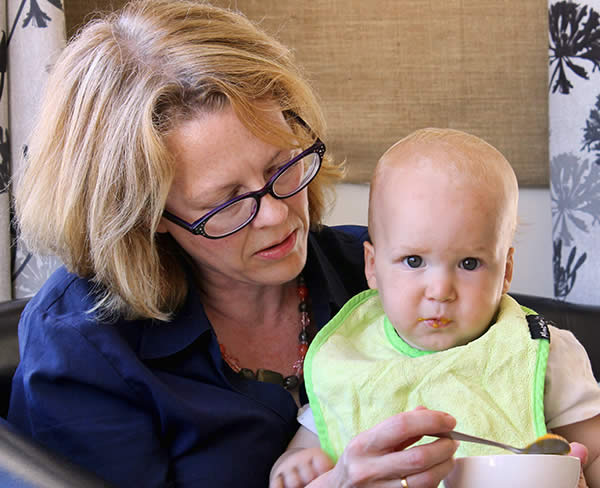 Sandra Keyworth
Teacher
Sandra joined us as a first year Graduate with a degree in Early Childhood Education, working mainly with children who are under 2 years old.
Originally from the UK, where she worked in Adult Education and Training, she decided on a career change after moving to Carterton and becoming involved in Playcentre with her son, Charlie.
Tragically, Sandra was diagnosed with cancer in February 2015.
She returned with Charlie to the UK to be with family and explore further treatment options. None proved effective and she passed away at St Michael's Hospice, Hereford, UK on 18 February 2016, surrounded by her family.
With her wonderful sense of humor and dedication, Littlies was very fortunate to have Sandra as part of our team, and we still miss her greatly.