Kia Ora, Hello, Talofa, Namaste, Nǐ Hǎo, Bonjour and a warm welcome to Carterton Preschool.
Carterton Preschool is a family-based Preschool in Carterton, privately owned and operated by Lynette Hunter and Melissa Hutchings.
Carterton Preschool provides education and care for Preschool children aged 3-5 years.
We are licensed for 30 children and the teacher ratio is 1:6.
Preschool hours are 7:45am to 5:00pm.
Lynette is the manager and is a fully registered teacher with years of experience in ECE teaching.  Melissa is Team Leader and is a fully registered teacher with vast ECE experience.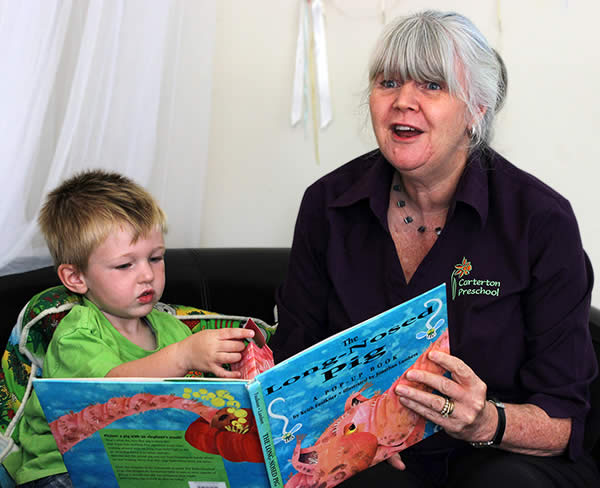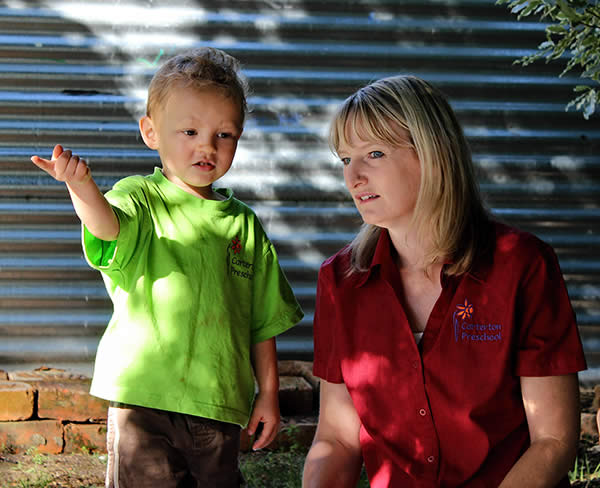 Melissa Hutchings – Team Leader
Carterton Preschool is committed to working with parents and whānau to keep children safe, physically and emotionally.
Our teaching team is a strong unit, friendly, professional, qualified and experienced, whose overall team philosophy reveals a genuine dedication and passion about discovering, nurturing and growing children's learning potential.
Our Vision is to equip children with the skills they need for social and educational experiences for life, through our commitment to excellence in all aspects of early childhood education.
At Carterton Preschool we have strong links to local schools. We offer a unique transition-to-school programme and a holiday programme for our children.
Carterton Preschool has also linked with The Mangatarere Restoration Society (MRS), a group that consists of volunteers from the community, farming, local industry and Iwi. Our aim is to teach the children about the Mangatarere Stream ecosystem and all its inhabitants.
With the stream practically on our doorstep we have access to a valuable resource that will enable us to educate our children about the need for clean water, local flora and fauna and the native animals that rely on the stream.
Since February 2013, once a week four of our children have spent 45 minutes at the Mangatarere Stream where they are involved in exploration and care of the stream. These visits have been exceptionally rewarding for all involved.